Phil Viner
Commercial Director
phil_viner@tritonshowers.co.uk
02476324443
Leading the product team to help develop Triton's market leading position, by introducing innovative and customer focused products into the market. With over 20 years' experience in the plumbing & heating sector and a deep understanding of contract and specification, Phil can provide insight and support in many areas.
Martyn Brown
Contract and Technical Manager
martyn_brown@tritonshowers.co.uk
07966122733
Over 30 years of training and technical insight in the shower sector. Working with the Triton Sales team to provide Contract and Technical support for our clients, this includes full product training at our clients' venues plus onsite technical support for our products.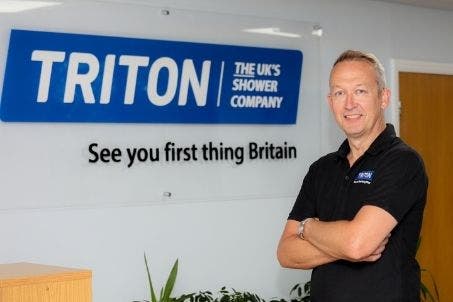 Paul Rowley
Approvals & Training Manager
paul_rowley@tritonshowers.co.uk
07779013141
With over 35 years of experience at Triton, Paul has extensive knowledge of Triton products and can help you with any technical questions. Whether tips to installation, fault diagnosis, approvals or product enquiries, or greater insight into how we test our products, Paul is here to bring greater confidence both to installers and specifiers.
Faye Stapleton
Business Development Assistant
faye_stapleton@tritonshowers.co.uk
02476 324751
With a wealth of experience in Customer Experience, Sales and Marketing, Faye has been part of the Triton Team since early 2017 and can assist you and your customers in connection to projects, Toolbox Training or anything else you may need, drawing upon her detailed knowledge of the great variety of the product solutions available.
Maxine Breen
National Business Development Manager
maxine_breen@tritonshowers.co.uk
07393012200
Having joined the Triton family in November 2019 as a National Business Development Manager, Maxine is here to assist you with any aspect of both new and existing larger national specification opportunities, from choosing the right product, to agreeing to service packages in order to make you specifying Triton an easier and more efficient process.
Kieran McNally
Field CX Manager
kieran_mcnally@tritonshowers.co.uk
07966122771
Having been in engineering and construction throughout his career, Kieran has a great understanding and appreciation of the challenges facing installers and specifiers and is happy to give advice and assistance whenever required. Heading up the field service team we aim to deliver a rapid response to product issues on-site and a first time fix to get your customers up and running again as quickly as possible.
Sandra Watts
Customer Relations Manager
sandra_watts@tritonshowers.co.uk
02476 324454
As part of the Customer Experience team and dedicated to excellent customer service, Sandra can offer advice, help you out with any problems or arrange engineer visits and spare parts.